Technology
We Make Hiring Happen in Technology
We are people who know people - particularly in the field of Information Technology. At the Millennium Group, we place professionals in contract, contract to perm, and full-time opportunities. As your professional staffing partner, we will:
commit to know your company, your business structure, and your IT personnel needs.
respond quickly with effective and specific IT and Engineering staffing solutions.
spoil you with highly skilled candidates that really match your requirements.
enable you to meet deadlines and achieve your business goals.
make finding and hiring the right candidates faster and easier.
Marketing
We Make Hiring Happen in Marketing
The importance of brand has perhaps never been more powerful than it is now. Creating, enhancing, and protecting a company's brand has become paramount for financial success. But it's no longer a question of doing a few things well. Companies must deploy a dynamic marketing presence across all media. The critical need to build brand awareness and differentiate products and services increases the emphasis on advertising and marketing services. You appreciate how essential dynamic and creative leadership is to an effective brand strategy and execution. So do we. No executive recruiter understands this better than Millennium Group marketing and advertising recruiters. Our marketing and advertising recruitment experts can help you find the type of marketing executive jobs that can challenge your skills and provide considerable professional and financial rewards.
Finance & Accounting
We Make Hiring Happen in Finance & Accounting
The Millennium Group is ready to provide your company with the most competent Employees in the Finance and Accounting Industry. Our Specialists have the expertise to screen and present Applicants that match your expectations and needs to interview, hire and retain competent Employees. Millennium understands the cost of training new employees and devoted to finding the right Employees for the positions available. Our Applicants are on the cutting edge in the financial industry in this ever changing environment. Our Applicants and Contract Employees bring professional skills and knowledge to the table to ensure smooth transitions and competent knowledge in troubleshooting problems that may arise. Millennium Group is committed to assisting your company in filling your employee needs.
Mortgage
We Make Hiring Happen in Mortgage
In our experience, the Millennium group pays top dollar for the best Mortgage professionals in the country. Due to the fluctuating nature of the Mortgage industry, you need to pick a partner that has strong relationships with the Nations top lenders. We pride ourselves on working with only those who treat their contract employees with the upmost respect and professionalism that they deserve. Below are some of the most common mortgage positions that we have filled: Administrative Support Closers Document Specialist Funders Originators Processors Underwriters
Military Transition
We Make Hiring Happen with Military Transition
Our recruiters provide military officers with an array of services, from resume building, military skills assessment to hone in on that perfect civilian job, which translates to highly qualified, dedicated, effective candidates for you. We continually seek partners that already understand the tremendous value of utilitizing our Nation's finest to help build their teams/companies.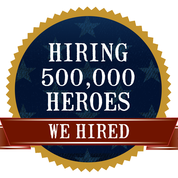 Software Development

With Millsoft, you get a partner who not only understands how to build high performance software products and applications; you also get a company whose developers are adept at technology platforms & agile development practices and deliver high quality software with cost and time predictability. With Millsoft working on your Software Development initiatives you can count on:
A strong guidance partner with capabilities and know how across technology platforms and paradigms - cloud, mobile, enterprise or web.
Global delivery capabilities with world class onshore and offshore development centers.
Expertise spanning the entire Software Development Lifecycle including, architecture, design, development, integration, quality assurance and testing.
Predictable deliverables using strong Agile practices.
Accelerated development using reusable frameworks, ready-to-integrate code, tools, methods, and best practices.